Welcome to MPN support. How can we help?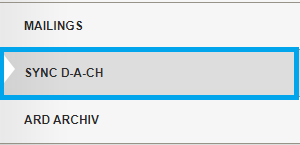 At MPN the synchronization of a product means that the desired product from one country (e.g. MPN Germany) is transferred to another national authority (e.g. MPN Switzerland). This saves repeat creation of the product in other national authorities.
National authorities available currently are:
MPN GERMANY (MPN DE)
MPN AUSTRIA (MPN AT)
MPN SWITZERLAND (MPN CH)
The prerequisite for establishing a synchronization is the previous registration at the desired national authority.
Activation of synchronization and the establishment of automatic synchronization can be carried out by the MPN team. Once this has taken place then all users can see the synchronization that has been implemented. The Industry admin can manually carry out synchronization per product or stop it when it has been automatized.
The establishment of synchronization only makes sense if there is a regular product that has to be synchronized. Should there only be isolated cases when the product should be mirrored, then let us know.