Welcome to MPN support. How can we help?
Presets in the Music Letter
For example, under Preferences you can specify the information that applies to each of your Music Letters, this can be either the reply address, the encoding format (mp3/flac) or the download selection or embedding of watermarks.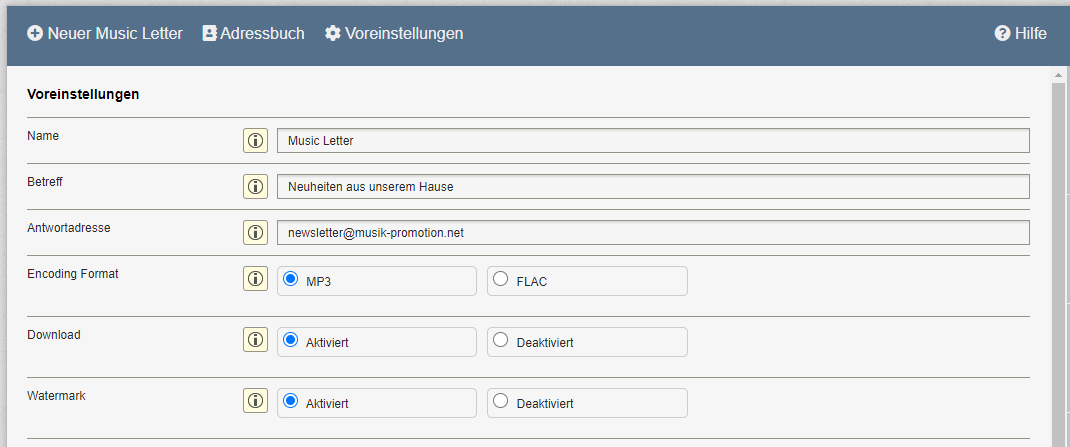 You also have the possibility to create different design profiles, not just one, but several. Create a separate header for each profile. For example, you can also adapt the color of the headlines, text and buttons displayed in the Music Letter to your label appearance. This way the Music Letter gets your complete Look & Feel and the music editors can quickly see who the Music Letter is from.

Format Header Image
Image files in the header must be in JPG format and at least 580 pixels wide. For better viewing on high-resolution screens, use 1160 pixels wide.

Was this article helpful?
0 out Of 5 Stars
| | | |
| --- | --- | --- |
| 5 Stars | | 0% |
| 4 Stars | | 0% |
| 3 Stars | | 0% |
| 2 Stars | | 0% |
| 1 Stars | | 0% |