Welcome to MPN support. How can we help?
Product status in ARD Archive
You can check the status of your products in the ARD Archive product overview. As with the promotion field, the status filter is at your disposal here:
Paused – The product has been paused by the promoter and will not be transferred to ARD.
Ready – The product is complete and will be transmitted 72 hours before release to ARD.
Faulty – The product is not complete and does not fulfill all the criteria for sampling of the ARD Archive. Please correct.
Sampled – The ARD Archive has been sampled with the product and is ready for editors to retrieve.
Transfer error – there is a transfer error. Please refer to the MPN team.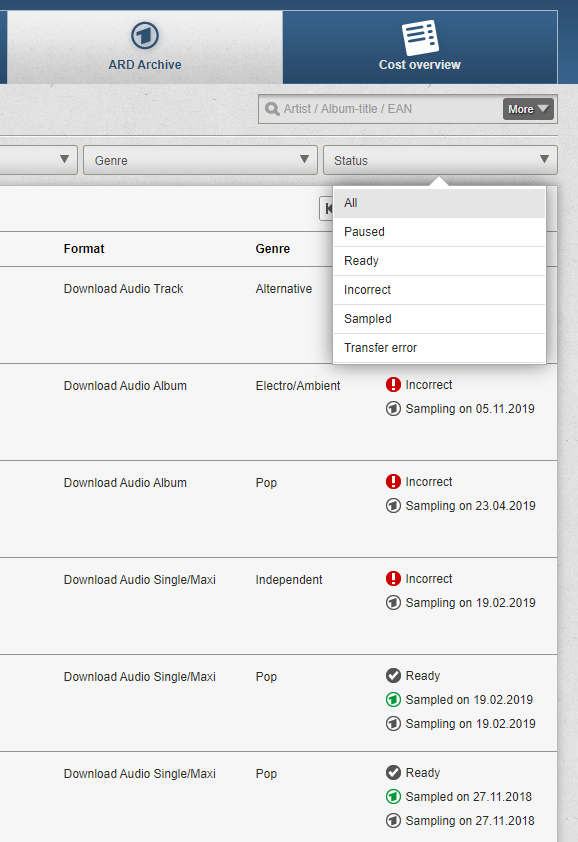 Faulty
Should the status faulty be displayed by your product, a click on see the product directly/immediately Simply correct the error and save the product once more.

Should there be corrections that affect your product in the promotion field, then the link "Product in promotion field" will lead you directly to it.