Welcome to MPN support. How can we help?
Addressees are MPN music editors from the fields of radio, TV, print and online magazines. Using various filter settings the editors have the opportunity to arrange a product overview according to their own wishes.
Promoter
MPN is purely a sampling tool. MPN cannot replace the work of the promoter nor should it do so. It serves only as a means for editors to sample and save energy and costs which come about when a title is burnt onto a CD and sent by post.
So that the editors can view, listen to and possibly download the product, it always makes good sense to tell a "story" about your product.
You have the possibility to sample all editors. To this end we made the full sampling group available. Through this you can reach all the editors registered at MPN.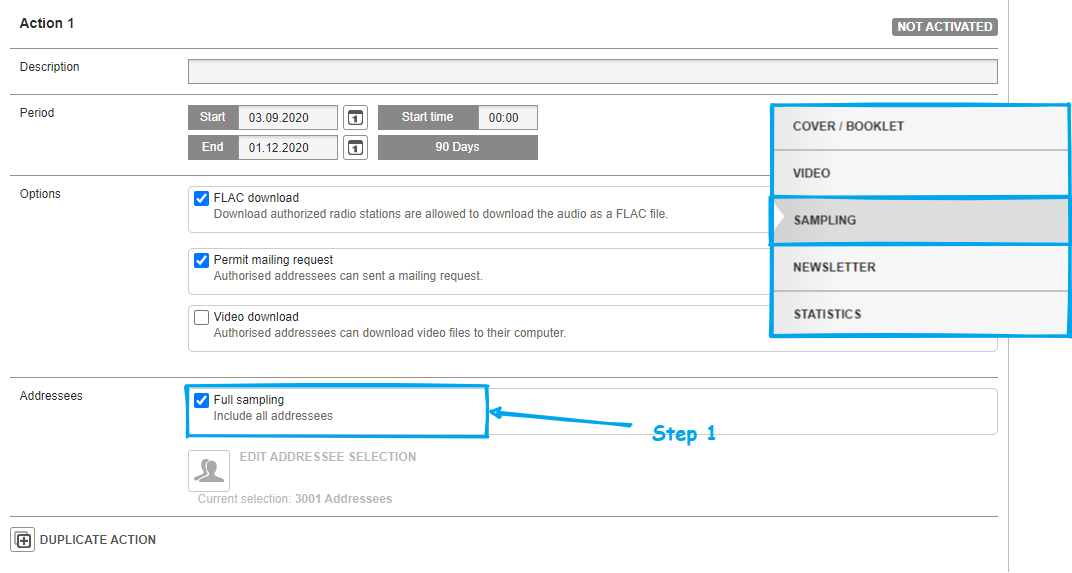 You can also select the addressees manually. At the addressee window, you will find all the editors sorted according to medium, institution and department, where you can select individually.
Was this article helpful?
0 out Of 5 Stars
| | | |
| --- | --- | --- |
| 5 Stars | | 0% |
| 4 Stars | | 0% |
| 3 Stars | | 0% |
| 2 Stars | | 0% |
| 1 Stars | | 0% |